Precisie CNC Machining Parts
Sinds haar oprichting in 2009, Ons bedrijf produceert matrijzen en precisie machineonderdelen in verschillende soorten staal of aluminium om industrieel gebied.
Ons bedrijf heeft ervaring in de markt aangetoond en de meeste projecten zijn bedoeld voor de automobielindustrie, maar heeft ook ervaring in andere industrieën, zoals de elektrische en elektronische artikelenindustrie, de industriële industrie en de huishoudelijke artikelenindustrie.
De eisen van deze industrieën dwingen ons bedrijf altijd op de hoogte van de nieuwste productietechnologieën, die ons in staat stellen schimmels te produceren om allerlei thermoplastische stoffen te injecteren, biomateriaal te injecteren of zelfs plastic te injecteren over textiel.
Naast staalvormen voor injectie van grote series heeft Ons bedrijf ook grote knowhow in de productie van prototype onderdelen in staal of aluminium.
Wij zijn een klein bedrijf met een flexibele structuur en we werken samen met strategische partners om verticale integratie van onze diensten te kunnen maken.
Beschrijving:
Process tolerantie: +/- 0,01mm
Productie Levertijd: 10 dagen
Levertijd: 3 dagen
Maat: 60x40x50mm
Materiaal: 1.2343
Hardheid: 52 + 2 HRC
ISO 9001 gecertificeerd
Aangepaste vormcomponenten voor de automobielindustrie
HS-code: 84804100
Voordeel:
Kwaliteit: het is het leven van het bedrijf. We hebben al meer dan 10 jaar met onze klanten uit de VS en Europa gewerkt.

Prijs / leadtime: het is kracht om het bedrijf te ontwikkelen, wij kunnen de beste prijs leveren met leadtime.

Service / communicatie --- het houdt goede relatie.

We zijn interessant op het maken van Auto schimmel, Huishoudelijke apparaten en andere plastic schimmel.
Hoe kunnen we de kwaliteit controleren
Component maken standaard
1, Alle componenten moeten volgens de klantens aanvraag volgens verschillende kleuren op 3D tekening worden gemaakt om de juiste tolerantie te behouden.
2, Alle onderdelen moeten inspecteren bij elk proces (elke stap) door CMM machine.
3, Alle componenten moeten graveren door de machine, niet met de handen.
4, Alle componenten moeten afschuiven per machine, niet met de handen.
5, Alle componenten moeten worden uitgevoerd met hoge snelheid CNC, spiegel EDM, langzaam draad snijden.
6, Alle onderdelen moeten schoon zijn voor verzending.
7, Alle componenten kunnen niet lassen voordat de goedgekeurde van de klant.
8, alle componenten kunnen geen vertraging zijn.
9, Alle onderdelen moeten staalcertificaat verstrekken.
FAQ
V. Wanneer kan ik de prijs krijgen?
A. Wij citeren meestal binnen 24 uur nadat we uw aanvraag hebben ontvangen. Als u zeer dringend bent om de prijs te krijgen, bel ons dan of vertel ons in uw e-mail, zodat we uw aanvraagprioriteit zullen overwegen.
V. Hoe kan ik de juiste prijs krijgen?
A.There zijn enkele basisspecificaties die we moeten weten voor prijsberekening, dat zijn: 3D tekeningen in STP, IGS, XT formaat zijn beschikbaar, stel ons alstublieft voor uw hoeveelheid.
V. Aanvaardt u de OEM?
A. OEM is welkom. Wij kunnen het goede volgens uw ontwerp aanpassen.
V. Wat is de verzending?
A: Door express (FedEx, UPS, DHL, TNT, EMS, etc ...), per lucht, door verzending.
V. Hoe betaal ik voor de bestelling?
A. De gemeenschappelijke betalingen zijn T / T (Telegraphic Transfer), Western Union,
Q.Ok, ik heb besloten om verder te gaan met mijn project. Hoe lang duurt het om mijn onderdelen te krijgen?
A. Het kan 2-3 weken duren om het gereedschapsmiddel te vervaardigen, afhankelijk van de complexiteit van het onderdeel. Nadat u het nieuwe gereedschap definitief hebt goedgekeurd, kunt u de onderdelen binnen 3 dagen per vliegtuig ophalen.
Weergave van de fabriek
Bij HZ gebruiken we Hi-Speed ​​CNC-machinecentrum, Sodick slow-feed-wire-cut, Sodick mirror EDM en CMM-machine, die elk proces controleren om nauwkeurigheid en precisie te bieden bij het maken van uw CNC Machining Parts & Mold Components. Ons professioneel en ambitieus team van ingenieurs en technici werkt in een schoon en netjes milieu met behulp van de geavanceerde apparatuur, om uw concepten snel, accuraat en tegen een goede prijs te realiseren. U ontwerpt het en we zullen het maken.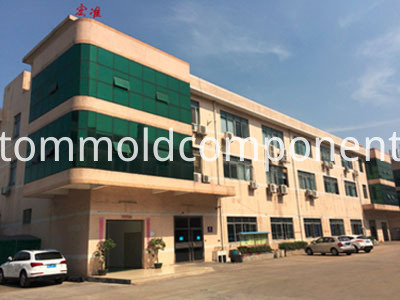 Engineering Design
15 full time ervaren tool designers en heeft 20 jaar ervaring design manager
We leveren Productontwerp haalbaarheidsstudie van het concept tot echt onderdeel, tooling optimalisatie, projectbeoordeling en oplossingsvoorstel.

Geavanceerde apparatuur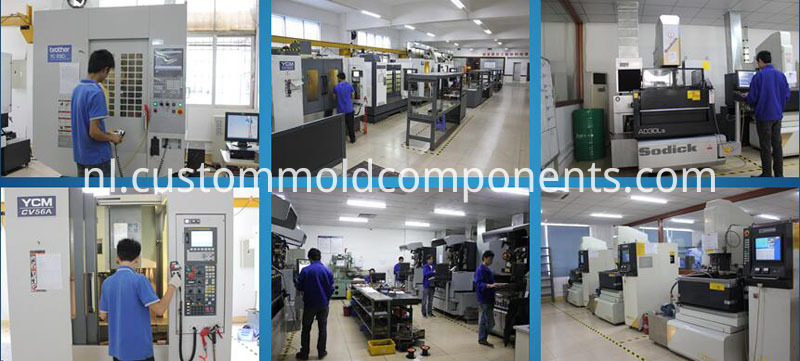 Inspectiecentrum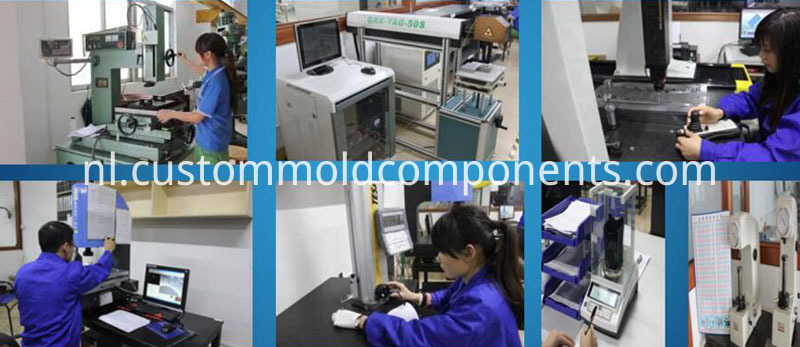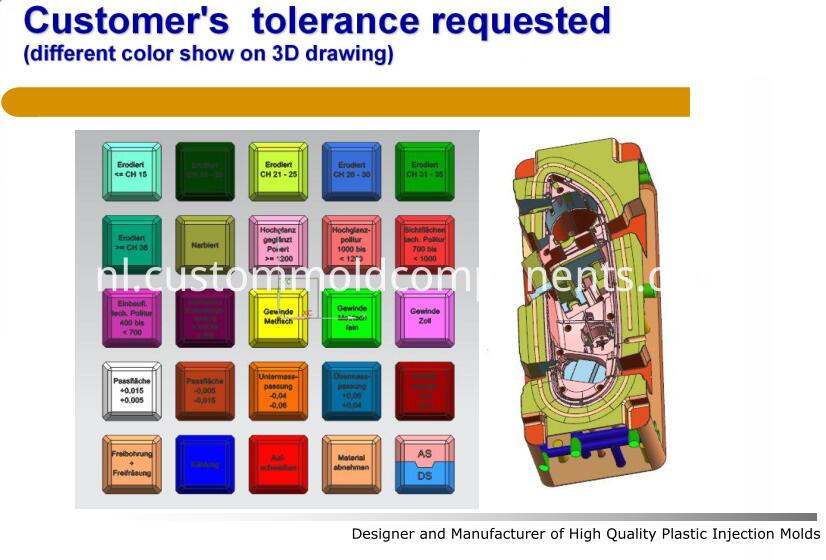 Precision Machining Parts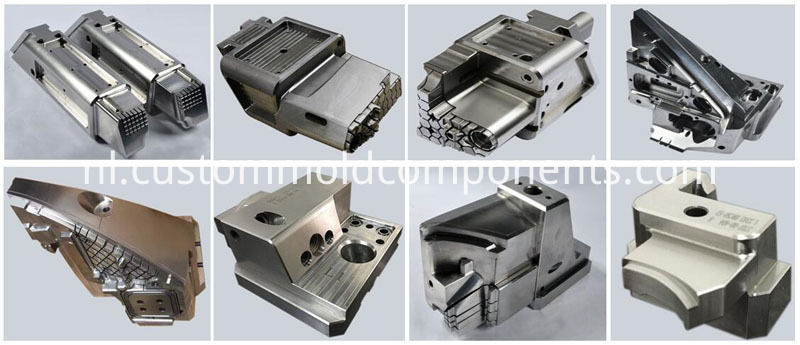 Precision Mold Components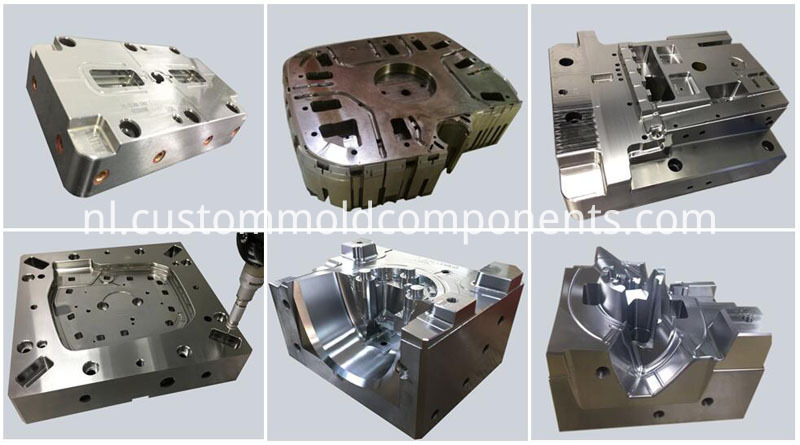 CNC prototype onderdelen
Mould Parts Project Packaging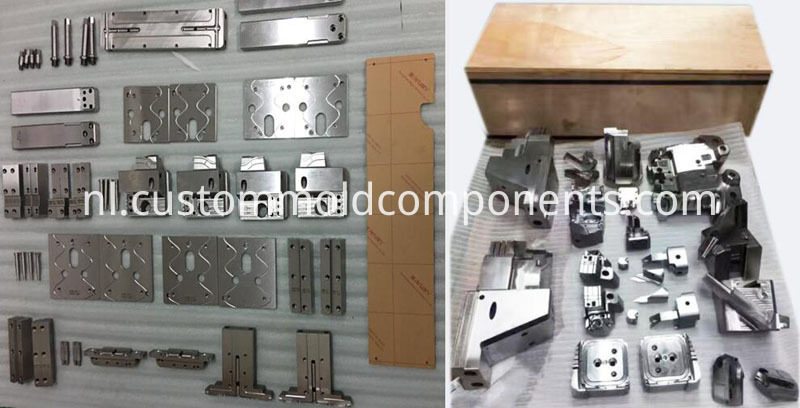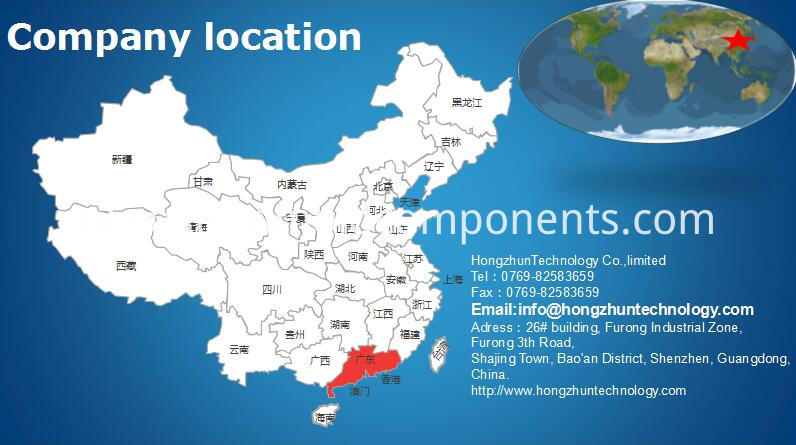 Product Categorie : Mould Components > Mould Lifter